7 Powerful Social Media Tools for athletes (That saves you time)
Social media plays a big role in your athletic career. Stop wasting time and starting using these tools.
There are a few guidelines on how to create content, what to say and how to say it. All this effort can easily become overwhelming, especially if you are trying to handle endless hours of practice, traveling and competing.
But it gets better:
I have put together a list of tools and services that can save you time and put SOME of your efforts in Auto-pilot. You still need to create quality content and be consistent with your schedule.
1.
Buzzsumo.com
– Analyze your competition
Very much like in sports, in social media, you need to analyze the playing field. Who is talking about your sport and what are they saying? A tool  like Buzzsumo.com will let you know what are the most shared articles on a specific topic and who are the most influential accounts. Take note on what they are saying and what kind of content is most engaging. After that, set a SMART goal, work on a strategy to reach it and get to work. For example: Double the number of followers in 90 days.
2.
Medali.st
  – Build your online Hub
This should be your central point, where all your profiles link to and share from. Here you have full control of your personal brand, message, and content. Yes, you could use a Facebook Fan Page for that but there are many advantages to having your own website. One of them is that it is searchable by Google.
Your website does not need to be complex. For that tools like Wix.com and Medali.st are great. They are out of the box websites, easy to setup and with incredible templates. You can easily connect your social media profiles and build a strong, all-around online presence.
3.
Canva.com
– Create beautiful visual content
Visual content should be a big part of your social media strategy. Some design tools can get very expensive and other free resources are… well… are not great. Canva is different, first of all, the basic account is free (love it). They offer numerous templates, that fit perfectly to the social media platform you want to use. This tool will help you look like a great designer, even if you don't really know what you are doing.
***They also provide graphic design training and certification.
4.
Feedly
+
Pocket
= Content Curation Powerhouse
These two go hand in hand. With Feedly you can create a list of online news source that you want to read, there is no need to visit every individual website to read the news. I read the headlines and the most interesting news I save to Pocket, where I can read it later and if I think it's relevant, share on social media accounts.
5.
Hootsuite
– Advanced Social Media
Hootsuite will let you schedule your posts ahead of time in many platforms, simultaneously. If you are serious about your social media, this is the tool you need. It goes beyond social media scheduling, it creates all different kinds of analytical reports and it serves also as a monitoring tool. Create a Twitter list of sports journalists, teammates or even the competition and join the conversation. It works with all the major social accounts and the basic plan is free.
***They also provide social media training and certification.
6.
MailChimp
– Email is (still) not dead
This is not really a social media tool but I think this needs to be included on this list. If you think email is dead, think again. Statistics show that 58% of adults check their email first thing in the morning and 91% of consumers use email at least once a day! Tools like Mailchimp will help create mailing list and email campaigns. You can send season updates, training tips or special offers from your sponsors. Email is a valuable communication tool and if you are not using it, you should think again.
7.
IFTTT
– One tool to rule them all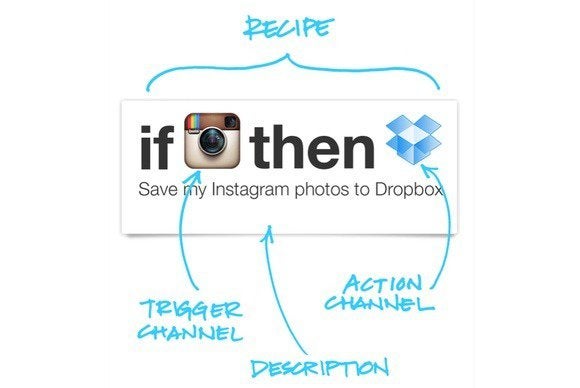 This is probably my favorite tool! IFTTT stands for If This Than That, it is basically a programming tool where you set actions following a specific trigger. For example: When I share a picture on Instagram (trigger), it shares automatically on Tumblr (action). All you need to do is connect the respective accounts inside IFTTT.com and create what they call "recipes". This powerful tool will let you increase your online presence and footprint, without being spammy. It works automatically, all you need to do is setup and watch it work. Here is a list of the most useful recipes.
Pro Tip
This is a special one. Robots are popular right now and they are making it in social media as well. Instagress lets you create a bot that will help you increase your Instagram presence, with real users. Let's say you are a Tennis player and you mapped 3 or 4 popular Instagram accounts. Now you can set up Instagress to follow users that Likes and Comments on these accounts.
But there is more.
You want to follow only users with more than 10 pictures posted, located in New York and with more than 100 followers. This actions will let you engage with real active users. Instagress is free to test for 3 days, after that it costs $9.99/month. I will let you decide if it is worth it 😃
Now is your turn
Let me know what tools do you use for your social media management. Test the tools above and let me know how it goes. Get serious about your social media and #KeepCompeting.